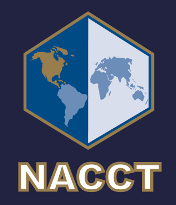 NACCT 2012: Las Vegas, NV (Oct 1-6)
SCIENTIFIC POSTER AND PLATFORM PRESENTATIONS
(List courtesy of Dr. Mark Mycyk)
Abstract #13. Dexmedetomidine as an adjunct in patients undergoing treatment for ethanol withdrawal in the critical care setting
Olga Amusina, Michele Zell-Kanter, Amber Clouse, Jerrold B. Leikin
Abstract #64. Intrathecal insult with iothalamate meglumine
Michael E. Nelson, Emilio C. Tayag, Jason A. Morell, Jerrold B. Leikin
Abstract #65. Coagulopathy after accidental pediatric rivaroxaban ingestion
Pratik D. Mehta, Michael R. Christian, Michele Z. Kanter
Abstract #74. Management of unintentional methanol ingestions; kids aren't little adults?
Christopher Lim, Sean M. Bryant, Michael Wahl
Abstract #75. Do unintentional ethylene glycol exposures require intentional management measures?
Alex Kogan, Sean M. Bryant
Abstract #82.
Platform Presentation. C
lonidine for cuties: The quick fix in neonatal abstinence syndrome
Vinodinee L. Dissanayake, Prajakta Korde, Karen M. Kelly, Hongyan Du, Jerrold B. Leikin
Abstract #87. Rural vs. urban distribution of synthetic marijuana cases
Erin Pallasch, Lindsay Hendricks, Anthony Burda, Michael Wahl, Arthur Kubic
Abstract #102. The use of ECMO in hydrocarbon aspiration: A case report
Ghazal Shafiei, Jenny J. Lu
Abstract #119. Improving patient ability to identify acetaminophen-containing products: Preliminary data of a brief ED educational intervention
Negean Afifi, Joanna W. Davidson, Jenny J. Lu, Sean M. Bryant
Abstract #127. Comparison of high-fidelity medical simulation to short-answer written examination in the assessment of emergency medicine residents
Michael R. Christian, Michelle J. Sergel, Steven E. Aks, Mark B. Mycyk
Abstract #142. FDA's ban on ephedra results in plummeting calls to poison centers
Michele Zell-Kanter, Jerrold B. Leikin
Abstract #207. Baseball's deadly hazard: Brain cancer
Michael E. Nelson, Patrick M. Lank, Scott M. Leikin, Cory Franklin, Jerrold B. Leikin
Abstract #235. Injectable tanning toxicity: More than skin deep
Michael E. Nelson, Sean M. Bryant, Steven E. Aks
Abstract #239. Outpatient experience of hip arthroplasty metal ion evaluations
Jerrold Leikin, Patrick M. Whiteley, Brandon K. Wills, Kirk L. Cumpston
Abstract #275. Characterizing methanol elimination in toxic overdose
Tammy T. Nguyen, Renee Petzel Gimbar, Frank P. Paloucek, Carol DesLauriers
Abstract #280. Ethylene glycol poisoning and hypocalcemia; Is there a correlation?
David Stasior, Sean M. Bryant
Abstract #283. The effect of pre-hospital nebulized naloxone on suspected heroin-induced bronchospasm
Katie L. Tataris, Joseph M. Weber, Leslee Stein-Spencer, Steven E. Aks
Abstract #295. Prolonged, severe agitation and rhabdomyolysis after intravenous injection of a synthetic cannabinoid
Shani K. Smith, Michael R. Christian, Steven E. Aks
Oct 1: 
ACMT Pre-Meeting Symposium: Vanity and Vice-Toxicology in the Sin City
Sean Bryant: "Celebrity Toxicology: What Happens in Vegas Sometimes Leaves Vegas"

Oct 2: ACMT Clinicopathologic Case (CPC) Competition
Michael Nelson, Fellow Presenter Case B
Jenny Lu, Faculty Discussant Case A
Oct 3: 
AACT SIG Toxicological Historical Society
Patrick Lank: "The Physician Who Knows Syphilis Knows Medicine"